[reading time: 6 minutes]
the pink peacock operates with a non-hierarchical structure. there are no owners, bosses or managers: the café is governed exclusively by its workers and community members, and decisions are made by consensus.
the café is a community interest company (CIC), meaning that its assets are owned collectively by the community rather than by the collective or anyone else.
every member of the collective is volunteering while we work to make it financially sustainable.
collective members
the collective currently has 29 members. not all of our collective are pictured below, at their request, for their safety and privacy.
the majority of our collective are queer, trans, women &/or non-binary, disabled, neurodivergent, white, and low-income. you can see more about the collective's makeup on our diversity monitoring analysis spreadsheet. we update this once a year, so it does not necessarily reflect the collective at this moment.
---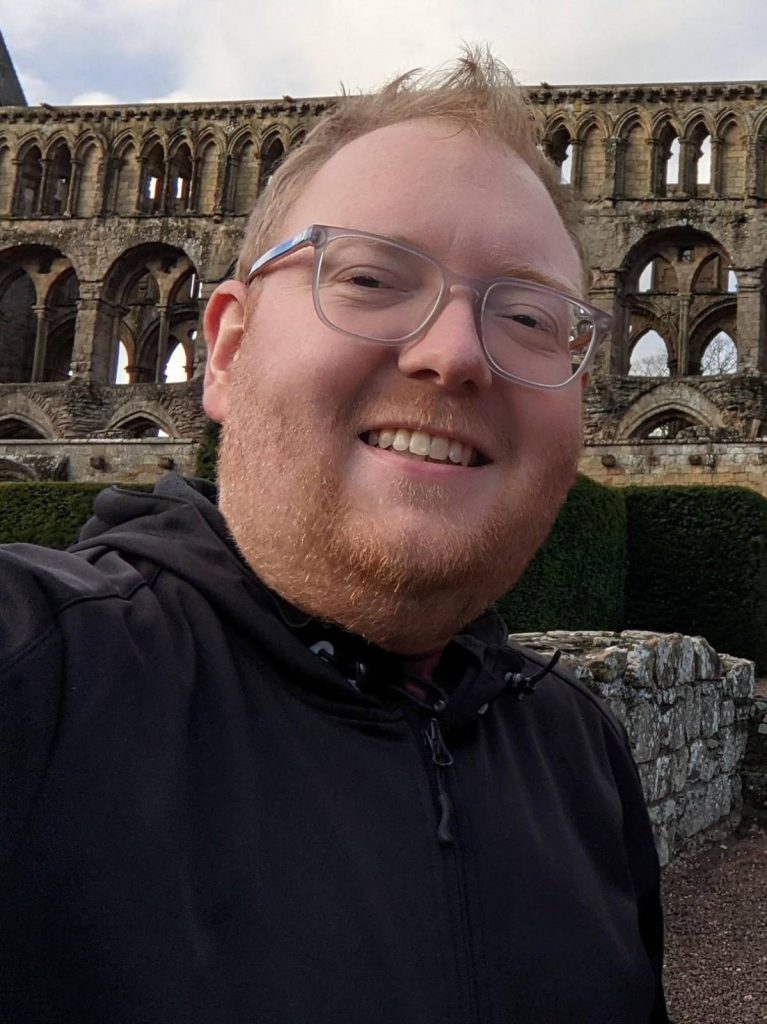 hugh colyer
he/him
hugh is an anarchist cis gay goy from france via london, who discovered the café through one of the events we host and instantly fell in love with the food, ethos and décor. his current projects include improving both his bagel game and his yiddish, whilst working on his ultimate secret mission of increasing the amount of french-language music on the café playlist.
hugh has been a member of the collective since 5782/2022.
---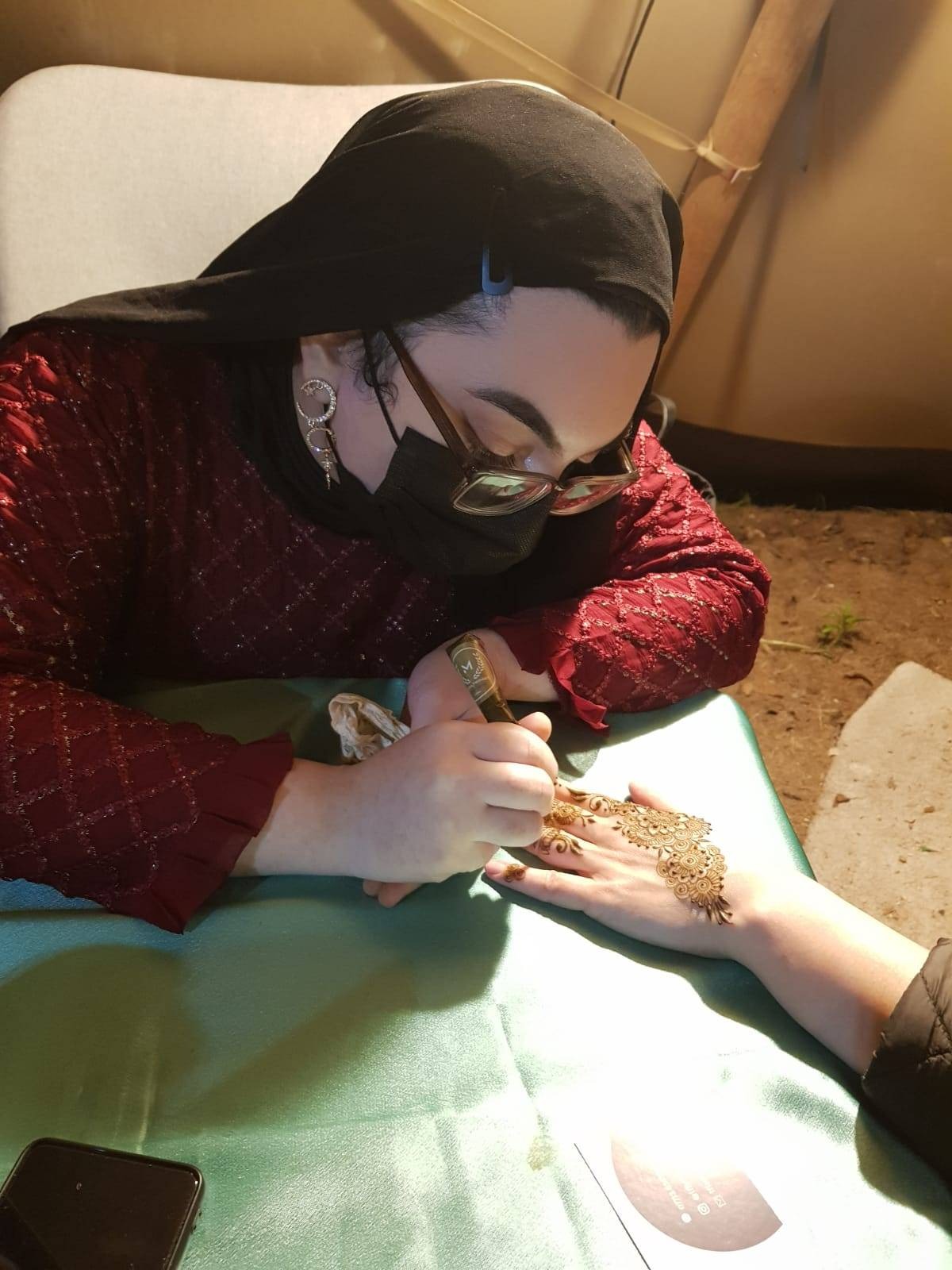 iffat
iffat is a muslim south asian woman of colour and a glaswegian. she graduated in applied psychology, and her interests include decolonising mental health and wellbeing, and she is all for reclaiming one's ethnic and cultural identity and roots while having to grow up in an inherently racist society. she is a henna artist of 7+ years (check out her instagram), and is passionate about the preservation of the ancient art form and its many benefits. as someone who's lived in the southside all her life, she believes in supporting and advocating for an equitable life for all marginalised groups, and the cultural value of sharing food and feeding your community and neighbours.
iffat has been a member of the collective since 5783/2022.
---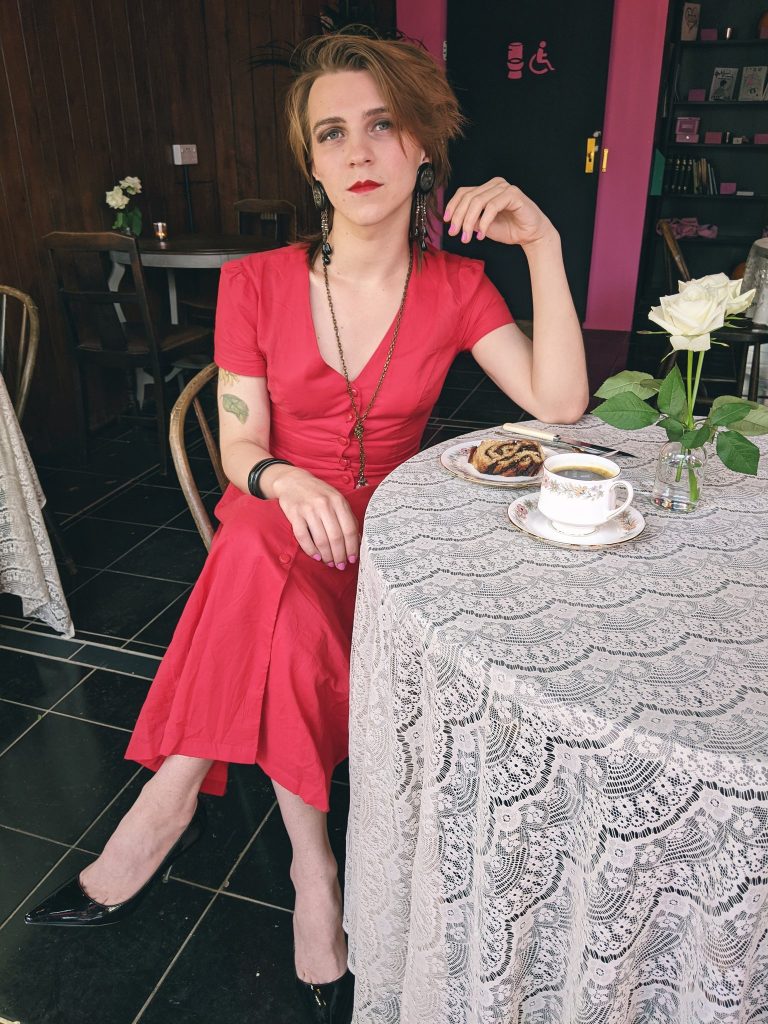 joe isaac
she/her
joe is a bi jew anarchist girl from yorkshire living in the big apple (glasgow). raised with a chef for a dad, joe is one of our baygel and bread bakers with a love for different jewish recipies and a deeper love for oil, garlic, and salt. she's also a folk musician, and the official pink peacock pokémon expert.
her music can be found here on bandcamp.
joe co-founded the café in 5780/2020.
---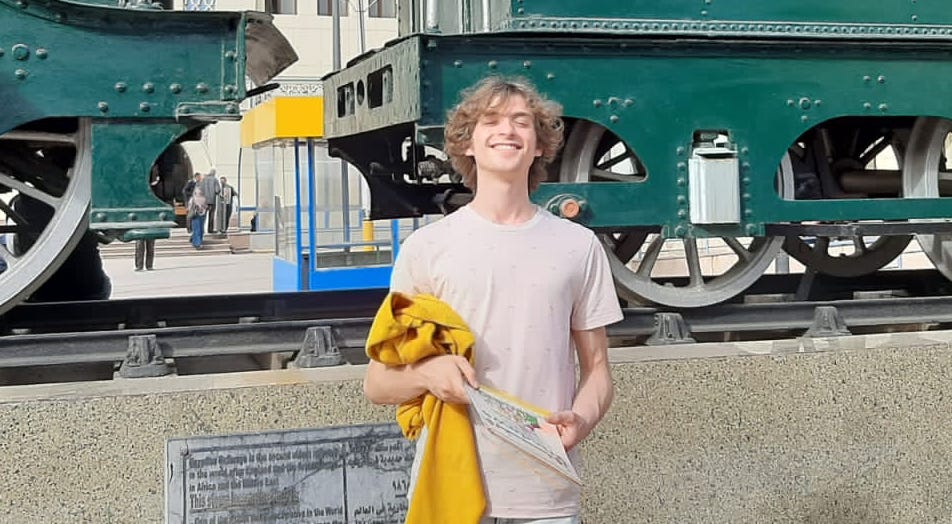 miles grant
he/him
"glasgow deserves a lot of things it doesn't currently have, but a no-questions-asked free food and non-alcoholic jewish space is high on the list. i'm from new york city so know the value of a bagel — and it's not monetary. pay-what-you-can food isn't just about providing food but doing so in a comfortable, empathetic manner, with no less dignity than commodified food."
miles has been a member of the collective since 5781/2021.
---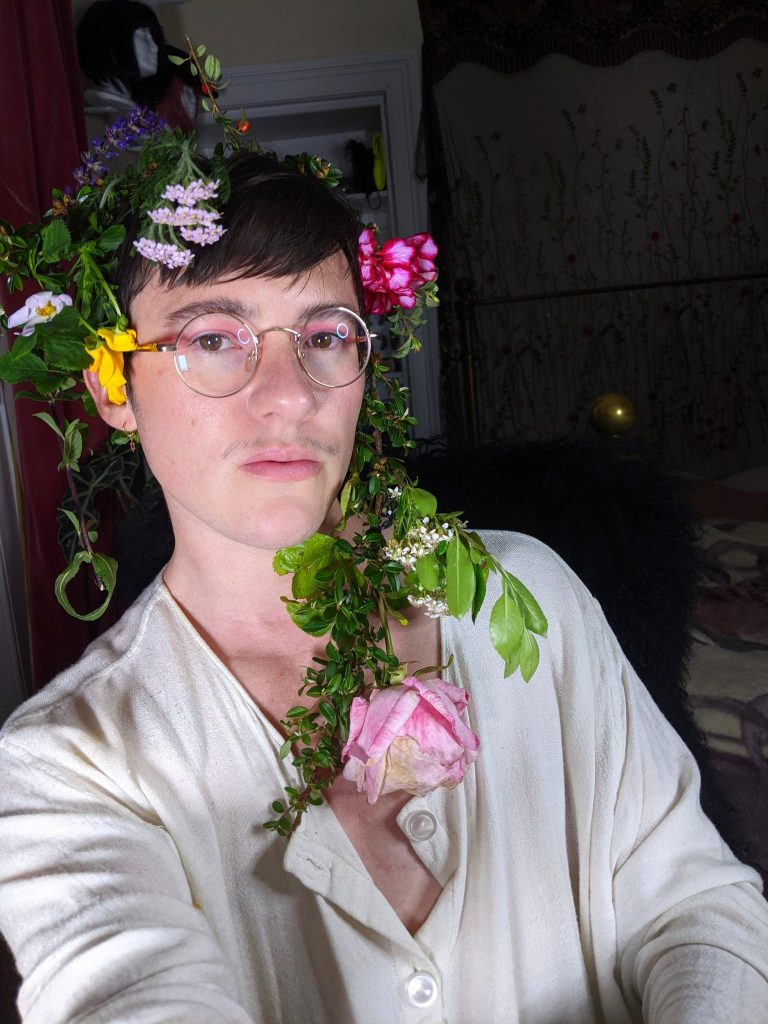 morgan lev edward holleb
he/him
morgan is an autistic bisexual non-binary jewish anarchist. his background is in queer healthcare advocacy, supporting survivors of sexual violence, education on trans issues, and sex work. he's from the so-called US and now he lives in glasgow. he likes star trek, food justice, and tending to his 100,000 plants.
he's an author (link to his book) and a musician (link to his bandcamp). you can read more about him on his website.
morgan co-founded the café in 5780/2020.
---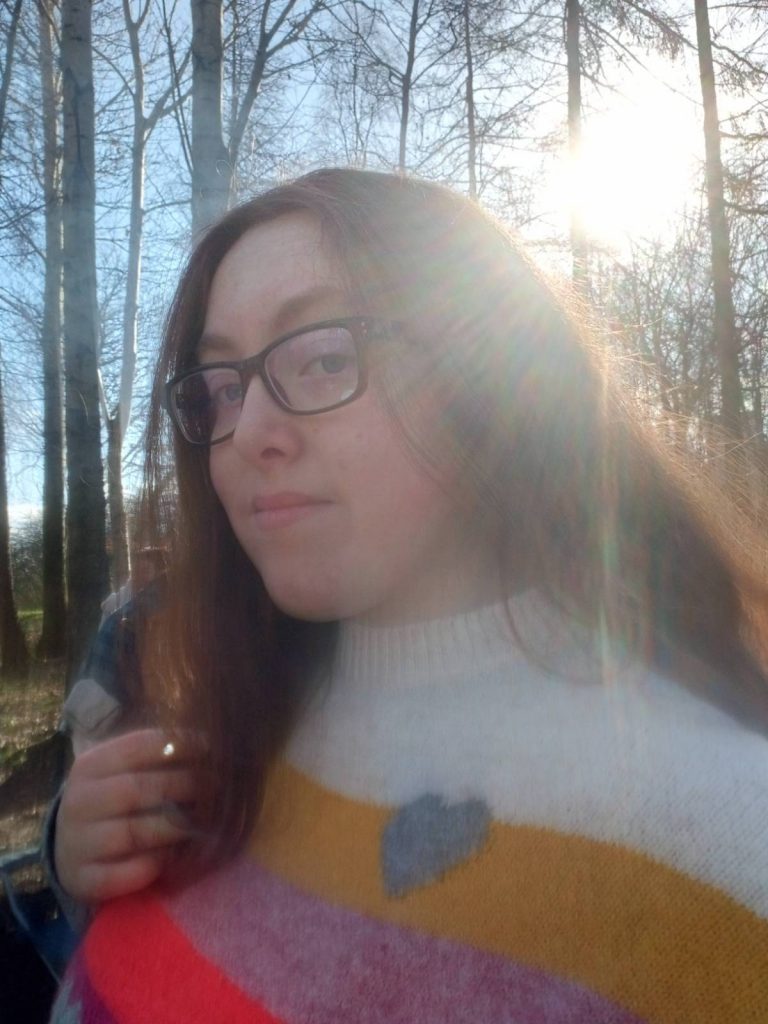 orla
she/her
orla is a bi twenty-something artist/writer from glasgow's southside, who can usually be found reading or walking in the park looking at flowers. she loves birdwatching, stargazing, herbal tea and cake of all kinds.
orla has been a member of the collective since 5782/2022.
---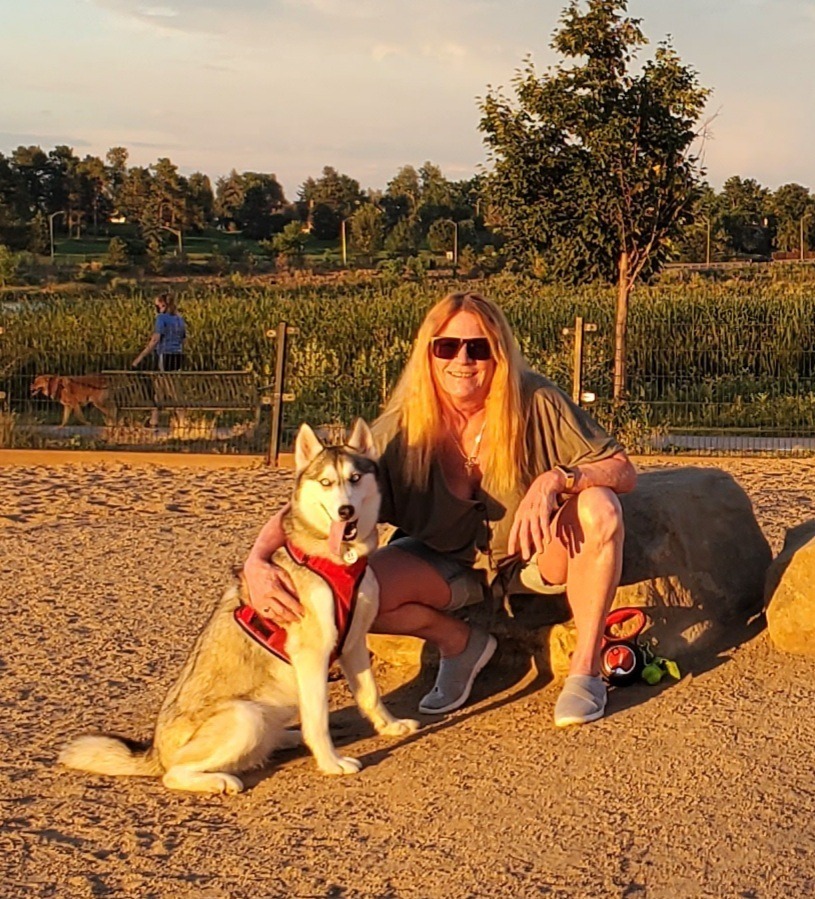 stacey holleb
she/he/they
stacey is a non-binary bisexual living on stolen land in the usa. she helps at the café however and whenever needed, either remotely or in person when visiting the "rainy fascist island". you'll often find them as a chat mod on video events or sitting at a café table, computer in hand, updating spreadsheets or organizing emails. it seems they are a café geek! he is a witchy jew and does spell work to demolish capitalism and the patriarchy, and to rid our planet of profit motives and borders. they are so very proud of the collective and the "good trouble" that it creates and encourages.
back home, she delivers hygiene products, clothing, hand warmers, and blankets to the un-housed, sets up and stocks free fridges, assists trans youths, and works with local mutual aid networks. café favorites are babka (chocolate!), garlic baygls, roasted veggies, salads and soups — actually never had anything that wasn't amazing!
stacey has been a member of the collective since 5782/2022.