a queer, yiddish, anarchist
café & infoshop
in glasgow's southside

pay-what-you-can down to £0
everyone welcome 🖤
(except cops and terfs)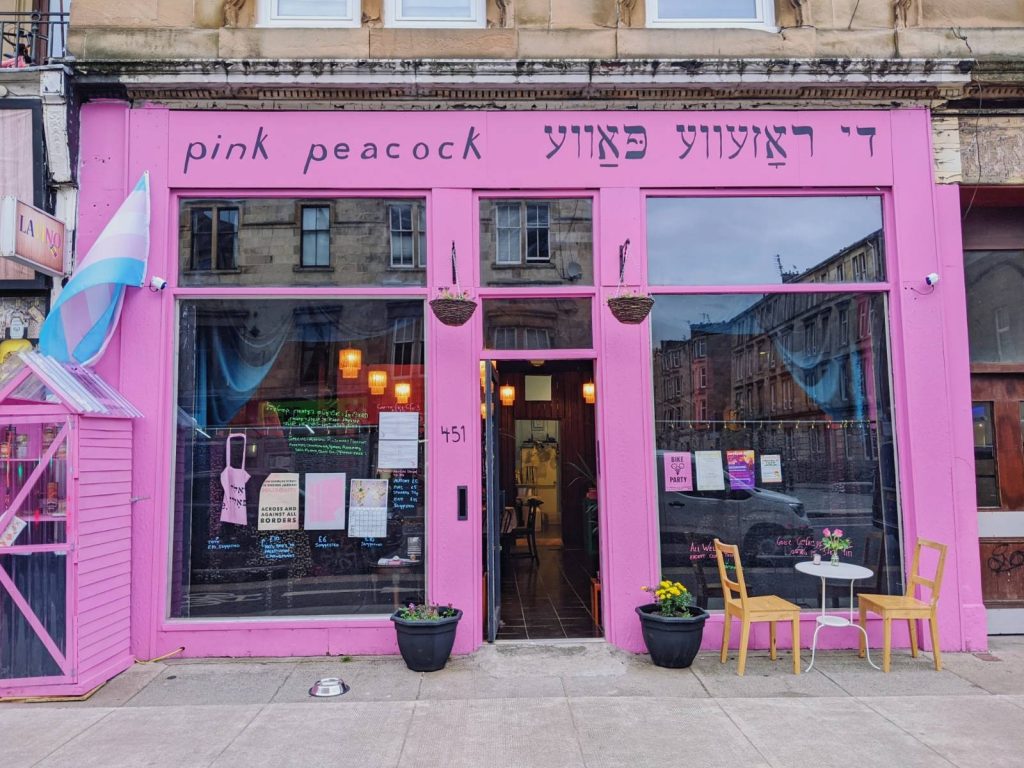 we're open!
a bit about the café
everything in the café is pay-what-you-can and vegan.
we are committed to creating a community space that is as accessible as possible.
as well as serving delicious vegan food, the café is an arts and social space, hosting community groups, and queer and jewish artists.
it is an alcohol-free space.
we are not for profit and are registered as a CIC (community interest company).
everyone is welcome (including cishet and goyishe allies) and we are family friendly.
די ראָזעווע פאַווע ("di rozeve pave") means "pink peacock" in yiddish. it's pronounced like "de ROSE-ev-uh PA-vuh".
for more information about us, read our about page.
---
subscribe to our newsletter
we'll email you about once a month, and we promise not to share your data with any third parties.