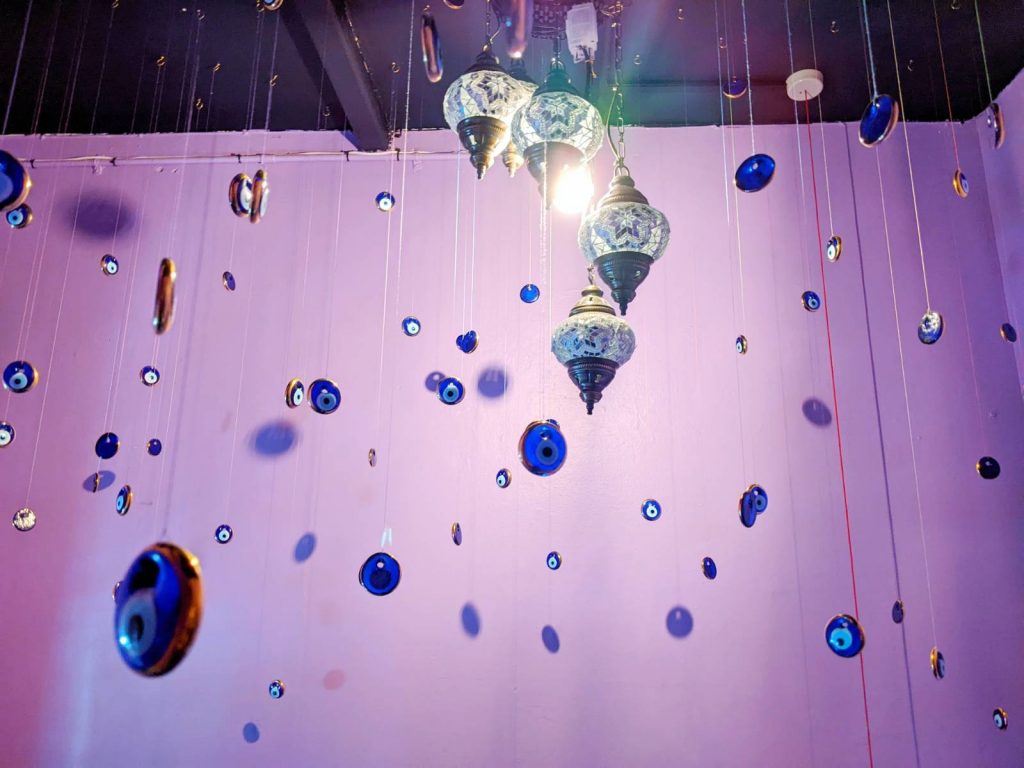 hanukkah opening times
december 17–18: closed
december 19–21: 12pm–10pm
december 22–23: closed
december 24: 4pm–10pm
december 25: 12pm–6pm
december 26: 12pm–6pm
december 27: 12pm–10pm
december 28: 12pm–10pm
december 29–31: closed
january 1: closed
january 2: 12pm–10pm (back to usual hours)
regular opening times
sunday, monday, tuesday, & wednesday
12pm–10pm

thursday & friday
closed

saturday
4pm–10pm
tuesday is our autism-focused day, where we play soft white noise instead of music and ask people to keep their conversations low.
wednesday which is our dog-free day (excepting service dogs). all dogs are welcome on all other days.
if a yom tov day falls on one of our opening days, we may close the café to observe. likewise we might open the café on an irregular day to celebrate certain holidays with the community. our calendar will have up-to-date information about when we're open.
we are always looking for more people to join the collective and help us expand our opening hours. you can read more about that here.
calendar
the calendar is updated with our hours, all our events, and any jewish holidays when the café will be closed.
here is a link to view and import our calendar
past events
you can see some of our past events archived on our youtube channel.