[reading time: 6 minutes]
the pink peacock operates with a non-hierarchical structure. there is no chair and every decision is made by consensus.
every café worker is a member of the board. the board also has volunteer members from the community. there are no bosses or management structure: the café is governed exclusively by its workers and community members.
the café is a community interest company (CIC), meaning that its assets are owned collectively by the community rather than by board members or anyone else.
current board members
the majority of our board members are queer, jewish, trans, non-binary, disabled, and low-income. you can see more about the board's makeup on our diversity monitoring analysis spreadsheet.
---
christopher
he/him
"when as a teenager i first read the phrase 'from each according to their ability, to each according to their needs', it articulated my thoughts and feelings of what was right. my ideas for and work with the pink peacock are a continuation of that."
christopher has been a member of the board since 5781/2020.
---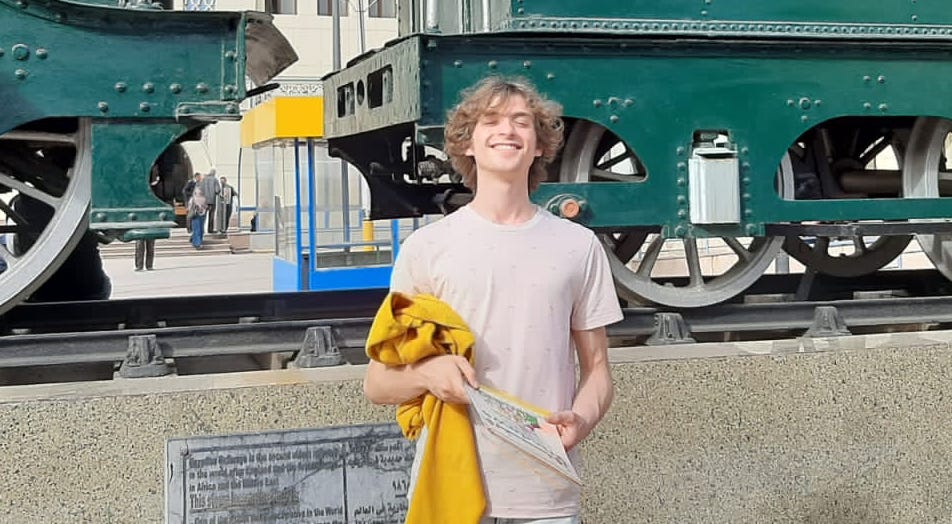 miles grant
he/him
"glasgow deserves a lot of things it doesn't currently have, but a no-questions-asked free food and non-alcoholic jewish space is high on the list. i'm from new york city so know the value of a bagel — and it's not monetary. pay-what-you-can food isn't just about providing food but doing so in a comfortable, empathetic manner, with no less dignity than commodified food."
miles has been a member of the board since 5781/2021.
---
morgan lev edward holleb
he/him
morgan is an autistic bisexual non-binary jewish anarchist. his background is in queer healthcare advocacy, supporting survivors of sexual violence, education on trans issues, and sex work. he's from the so-called US and now he lives in glasgow. he likes star trek, food justice, and tending to his 100,000 plants.
he's an author (link to his book) and a musician (link to his bandcamp). you can read more about him on his website.
morgan co-founded the café along with joe in 5780/2020.
---
joe isaac
she/her
joe is a bi jew anarchist girl from yorkshire living in the big apple (glasgow). raised with a chef for a dad, joe is one of our baygel and bread bakers with a love for different jewish recipies and a deeper love for oil, garlic, and salt. she's also a folk musician, and the official pink peacock pokémon expert.
her music can be found here on bandcamp.
joe co-founded the café along with morgan in 5780/2020.
---
sol
she/her
sol is a jewish south african trans woman studying history at the university of glasgow. she moved to glasgow with her family in 2013 and has lived here ever since. she is currently focusing on finishing her degree. like a good anarchist jew she is trying to break the shackles of capitalism through radical compassion and having the sheer audacity to exist.
she is an all round nerd. she spends way too much time thinking about all the warhammer minis she wants to paint to finish all the books and games in her backlog.
sol has been a member of the board since 5781/2021.